Ramadan is coming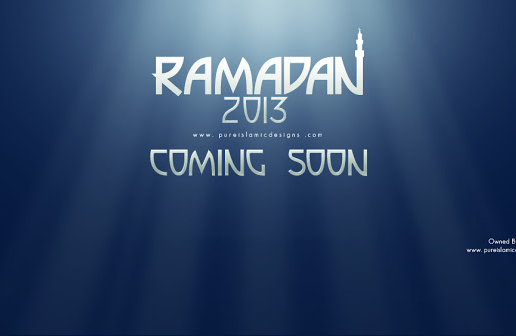 All Praise is due to Allah.
Allah says (interpretation of the meaning):
"The month of Ramadan in which was revealed the Quran, a guidance for mankind and clear proofs for the guidance and the criterion (between right and wrong). So whoever of you sights (the crescent on the first night of) the month (of Ramadan i.e. is present at his home), he must observe Sawm (fasts) that month, and whoever is ill or on a journey, the same number [of days which one did not observe Sawm (fasts) must be made up] from other days. Allah intends for you ease, and He does not want to make things difficult for you. (He wants that you) must complete the same number (of days), and that you must magnify Allah [i.e. to say Takbeer (Allahu Akbar: Allah is the Most Great)] for having guided you so that you may be grateful to Him." [al-Baqarah 2:185]
This blessed month is a great opportunity for goodness, Barakah (blessing), worship and obedience towards Allah.
It is a great month, a noble season, a month in which Hasanat (rewards for good deeds) are multiplied and in which committing Sayi'aat (bad deeds) is more serious than at other times. The gates of Paradise are opened and the gates of Hell are shut, and the sinners' repentance to Allah is accepted. It is a month whose beginning is mercy, its middle is forgiveness and its end is redemption from the Fire.
So give thanks to Him for the season of goodness and blessing that He has bestowed upon you, and for the means of bounty and various kinds of great blessings for which He has singled you out.  Make the most of this blessed time by filling it with acts of worship and forsaking Haraam things, so that you may attain a good life in this world and happiness after death.
For the sincere believer, every month is an occasion for worship and his whole life is spent in obeying Allah, but in the month of Ramadan he has even more motives to do good and his heart is even more focused on worship, and he turns even more to his Lord. By His grace, our generous Lord bestows His bounty upon the fasting believers and multiplies the reward for them on this blessed occasion, so He gives abundantly and rewards generously for righteous deeds.
Days pass so quickly, as if they were mere moments. We welcomed Ramadan, then we bade it farewell, and only a short period of time passed and we are welcoming Ramadan again. So we should hasten to do good deeds in this month and strive to fill it with that which Allah is pleased with and with that which will help us on the Day when we meet Him.